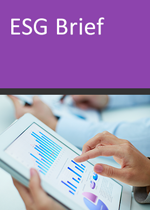 ESG Brief: Equinix: Better Business Results with Better Network Interconnections
ESG Brief
---
Most users think of networking as devices to deploy on-premises or as an underpinning for cloud providers' infrastructure, but with an increase in workloads deployed in the cloud, it's key to consider the importance of the network interconnections that support workloads in service providers. Modern workloads are increasingly dependent on interacting with customers and partners on a wide network. IT needs to treat these capabilities as a core platform for deployments and a way to gain business value, as opposed to a set of features based on simple speed comparisons.
For example, Equinix, a global interconnection and data center company, recently completed its acquisition of Telecity Group plc, which increases its reach worldwide as it augments its earlier acquisition in APAC of Bit-isle in Japan. Equinix increasing its capacity in Europe helps its European customers, but also benefits its worldwide customers.
To help customers understand these benefits, more emphasis ought to be placed on consulting services to change the mindset and considerations for a journey to using an interconnected platform.

---
Page Count: 3
ESG Brief: Equinix: Better Business Results with Better Network Interconnections
File: ESG-Brief-Equinix-Better-Networking-for-Business-Results-Mar-2016.pdf

ESG Research Report
Feb 29, 2016
In order to assess IT spending priorities over the next 12-18 months, ESG recently surveyed 633 IT professionals representing midmarket (100 to 999 employees) and enterprise-class (1,000 employees or more) organizations in North America and Western…