ESG Blog: Is the "Silver Lining" of Clouds Just Free Money for Some [of Your] Vendors!? (Video)
Author: Mark Peters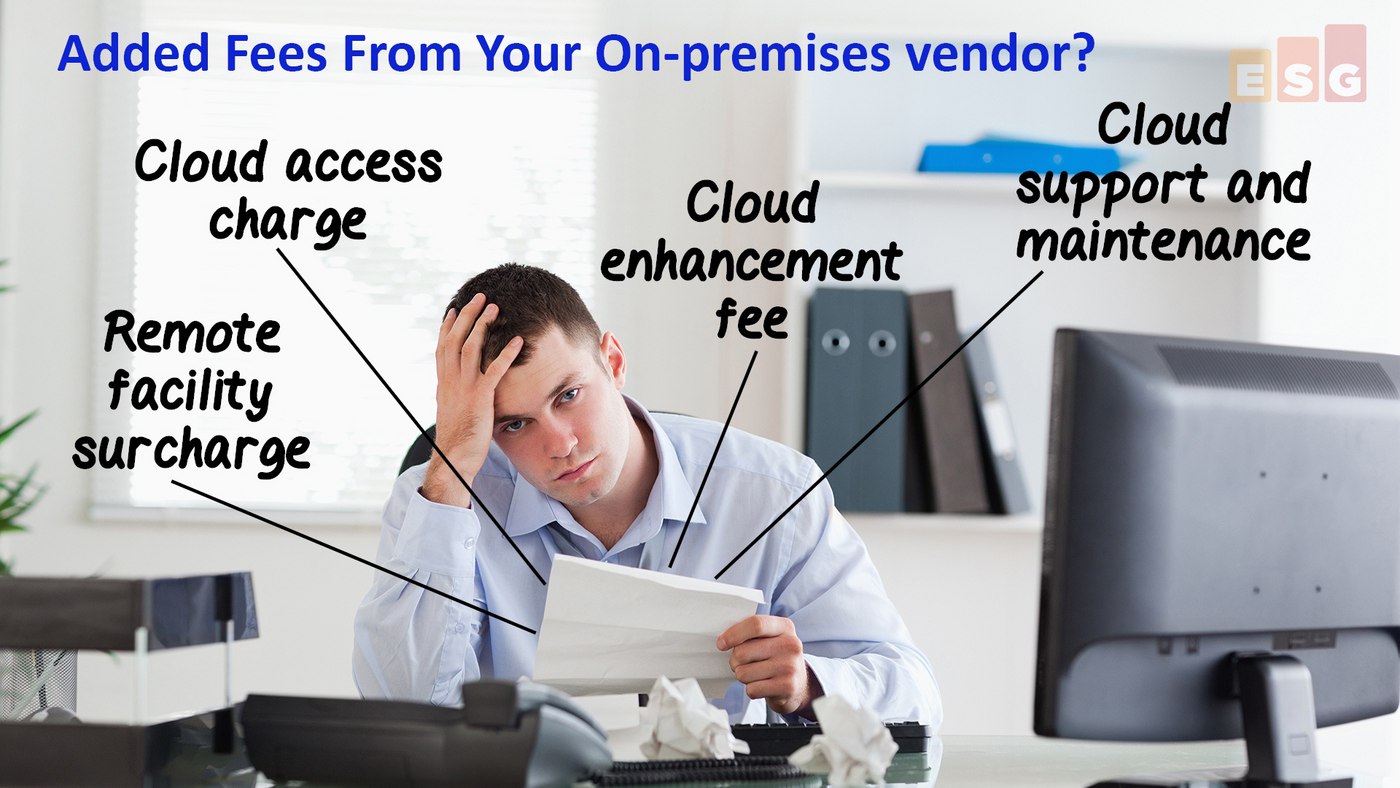 The video below pretty much says it all: while the value of public clouds - most often as a part of the growing 'hybrid IT' model - is indisputable for the majority of IT organizations, there are some vendors that have seen the opportunity to capitalize at users' expense. Those wanting to make a quick buck are likely driven by a desire to make the cloud look artificially more expensive than it is, as much as a desire to protect revenues....but either way it is insidious. It is insidious for two reasons: obviously it is just wrong, but also it is another example (like the bad kid that gets the whole class detention!) of the minority spoiling things for the majority.
Anyhow, take a look at the video first, and then take a look at your invoices too....just to be cautious and sensible.
Video Transcript
The growth of public clouds in capability, scale, affordability, and usage is nothing short of a positive paradigm shift. Yes, I mean the cliche for IT. Enabling the IT industry outlook to be "hybrid" as far as anyone can realistically see. There's enormous flexibility, and increasingly, the cloud is used for production workloads rather than just holding protective data copies.
As with any business that grows really fast, there are bumps along the yellow brick road. For example, some cloud users have been more than a tad surprised by high network cost or egress fees. But those things concern cost of markups and negotiation, and are not half as bad as the new practice we've started to see.
While all corporate IT purchases should be carefully considered, I doubt you figured on having to look out for the kind of spurious cloud access charges that are appearing. We may unfortunately be used to warning our elderly relatives about phone and credit card ripoffs. But somehow, the B2B IT world doesn't feel like a place for scams. Additional charges are appering on some user invoices. Now, not the legitimate invoices from cloud providers; we're talking on-prem vendors here. These charges might be obfuscated by being called something like "cloud access," "cloud enhancement fees," a "remote facility surcharge," or plain old "cloud support and maintenance."
But they're simply fees for users moving some of their data to somewhere, the cloud, where they have every right to move it at will. And they can be significant dollar amounts; I've seen a quote at nearly $300 per terabyte. However innocuous they look, often, these fees are taxes, pure and simple. In fact, they're worse because at least with taxes, you or society get something in return. Here, you often get nothing.
It's reminiscent of a compelling TV commercial for T-Mobile that concerns a child's lemonade stand. The $1 sticker price is more than doubled when all the fees are added. But at least you get to stand on the lawn or use a cup. I bet your analogy might be someone adding an additional and unjustified no value added toolbooth before you drive onto a public freeway.
Yet this is essentially what's happening. Why? It's a mix of fear and opportunistic greed by the perpetrating vendors. Fear of losing business and margins in a hybrid cloud world, and greed based on the hope that users might not closely check their invoices. Now, of course, some charges that look like this might be legitimate. Perhaps you get a package deal, some fixed amount of capacity, or help with migrations. But if you're in any doubt, check and verify, then check and verify again. Because frankly, aside from the morals and money, you probably don't want to be dealing with vendors that employ this practice.
For clouds, we're familiar with nimbus and cumulus. But these charges mean that now, you need to watch out for "rapacious" and "outrageous" as well.